Kickstart Your Child's Journey With Kids Martial Arts Classes!
Are you searching for a way to help your child develop confidence, discipline, and inner strength, all in a fun and supportive atmosphere? Here at Wutian Martial Art Institute, we're helping our students from across Camden Town, and all of London power up!
Our private kids Classes are led by professional instructors who will teach the value of respect and courtesy while also providing a solid foundation for growth and teaching practical self-defence skills. One of our mottos is "The more you behave, the more you have fun!" We offer fun activities, games, and a high-energy environment, which makes it easy to see why we're one of London's leading private kids programmes... and with a TWO WEEK TRIAL, it's easier than ever to get started with your first class.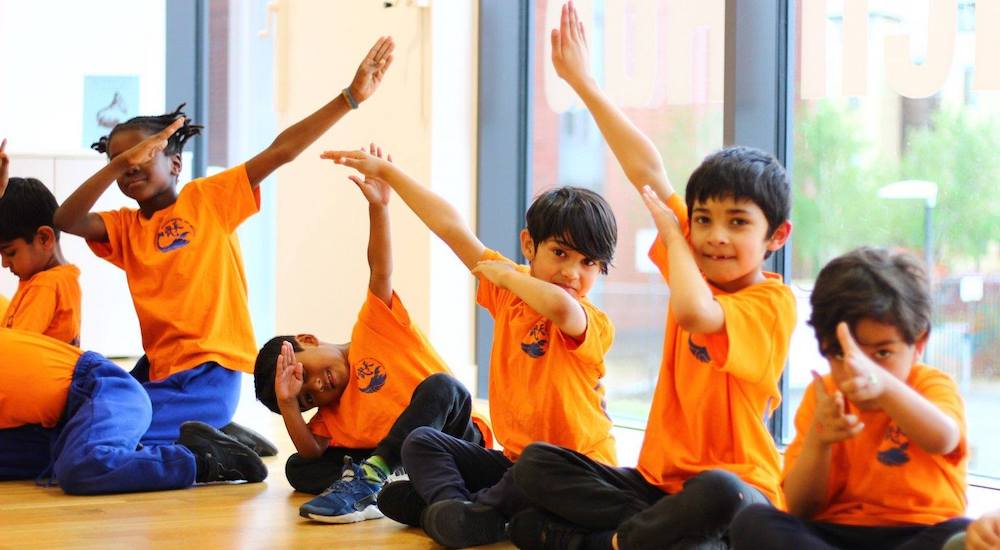 Why Choose private kids Classes?
The martial arts have a long and storied history of helping students become the best they can be, but we're not your standard martial arts school. Our programme focuses on combining Wing Chun, Jiu Jitsu, and kickboxing together to be a tool for instilling crucial life skills in kids from Camden Town and beyond. When your child strives toward a new belt, they learn about goal-setting and self respect. When they practice new techniques, they learn discipline and focus. Throughout their journey, they'll connect with new friends and mentors at Wutian Martial Art Institute and learn about teamwork and leadership skills.
Join us for private kids Classes that create a bedrock for lifelong success, giving your child transferable skills that will help them throughout life. We're proud to be one of London's premier martial arts schools -- take advantage of our TWO WEEK TRIAL and see for yourself how we can impact your child's life!
Our private kids Classes offer students:
Greater confidence and self-discipline
Heightened focus & better performance at school
Improved teamwork & leadership skills
Positive role models who will offer guidance & support
private kids Classes Are Fun & Active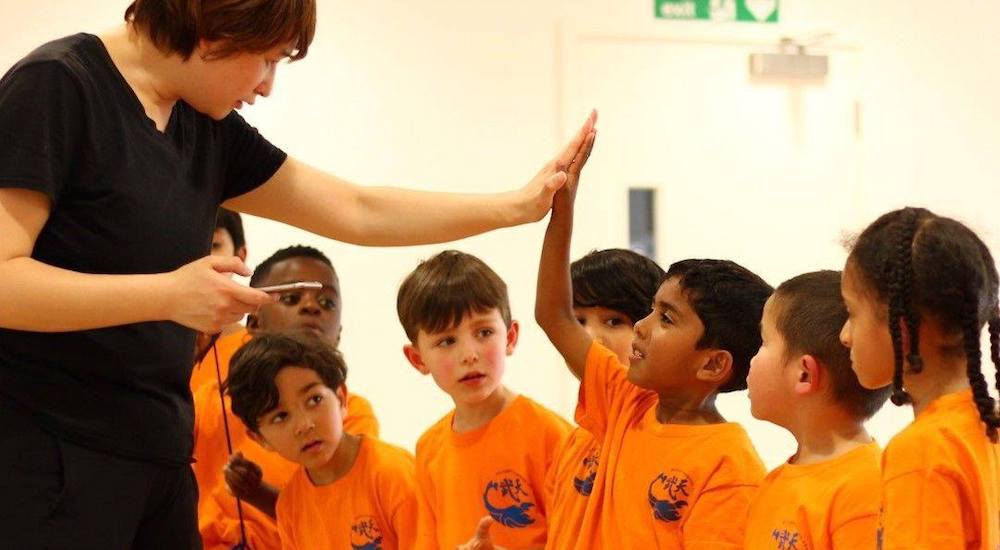 Aside from the tremendous mental and spiritual benefits of private kids Classes, our team at Wutian Martial Art Institute also ensures that each class is active and full of fun! Our innovative system introduces fun and games, helps students recognize their progress, and keeps them focused and moving. Your child will enjoy increased flexibility, strength, balance, and coordination.
Our members come to us from Camden Town and all over London to take advantage of the incredible opportunities our private kids programme offers. From basic self-defence skills to non-violent bully prevention, we give your child tools that will genuinely help them succeed.
private kids Classes can help your child:
Build gross motor skills
Improve hand-eye coordination
Learn bully prevention
Establish lifelong habits of physical wellness
Enroll in Camden Town's Favorite private kids Programme Today!
Our team at Wutian Martial Art Institute is proud to offer private kids Classes that can help build your child's confidence, teach important life skills, help your child discover a passion for physical fitness, and construct a strong foundation for lifelong success. We are proud to serve students of all ability levels and backgrounds from across Camden Town, and all of London... and with a TWO WEEK TRIAL, it's easy to get started!
Our private kids Classes Are Located In