Live Fearlessly With Genuine Self-Defence Training
Are you prepared to defend yourself?
At Wutian Martial Art Institute, we're offering people from the Camden Town area the opportunity to learn real self-defence skills, build better fitness through martial arts training, and connect with other members of our community through outreach events and self-defence awareness. Our self-defence programmes will offer authentic training in Wing Chun, Jiu Jitsu, and Kickboxing, giving students the chance to explore new and exciting techniques for keeping yourself and your family safe... and you'll get a workout at the same time!
We're happy to provide self-defence seminars at your school, camp, or event. We consider bullying to be one of the worst problems facing our school systems today and we want to make a positive impact to help end bullying once and for all. Simply reach out to us and we'll find a way to get Wutian Martial Art Institute's extensive knowledge of self-defence to you and your community!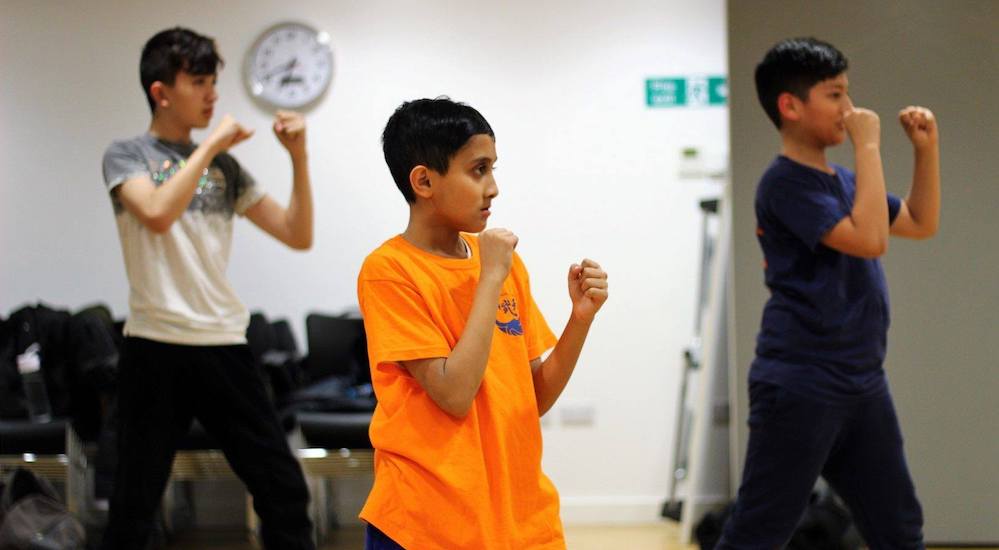 Self-Defence Training For Our Camden Town Community
Our goal is to ensure that the members of our community are able to remain safe here in London or wherever life takes them. By combining Wing Chun, Jiu Jitsu, and Kickboxing, we teach realistic self-defence skills that help our students grow their confidence, achieve better fitness, and remain safe in any situation. Whether you're walking the streets of Camden Town or traveling abroad, the techniques you learn at Wutian Martial Art Institute can help you live fearlessly -- all it takes is stopping by for your first Self-Defence class!
Our Self-Defence training offers:
Authentic self-defence training to keep you safe
An excellent workout for individuals of all fitness levels
Proactive awareness strategies to identify danger
Events & seminars to expand your knowledge
We'll even come to your school or university to teach!
If you want to provide authentic self-defence classes to your school, university, workplace, or event, contact us and we'll come to you in order to provide a fun and engaging self-defence workshop that will leave everyone more knowledgeable and more prepared. We're happy to work with your specific needs and timetable.
We're Bringing Self-Defence To You
Our team at Wutian Martial Art Institute has years of experience providing effective, reality-based self-defence training to members of our community. We are proud to make Camden Town a safer, more secure community through inspired martial arts training and community outreach... but our journey doesn't stop there! Contact us about how we can help your school or business gain more knowledge of self-defence. We're happy to cater to your specific needs.
Our Self Defence Classes Are Located In